I am a fourth-year undergraduate student at Huazhong University of Science & Technology (HUST), working for a B.Eng. in Computer Science in the School of Computer Science & Technology.
Previously, I am honored to be advised by Prof. Ran Wang. I also spent a wonderful time with Prof. Joshua Garcia in UCI. Besides, I am pleasure to be an intern at Lark, ByteDance Inc in 2022.
Currently, I am an incoming Test Development Engineer at TP-Link.
Research Interets: I mainly focus on Software Testing & Program Security.
[2023/03/20] I will join TP-Link as Test Development Engineer.

[2022/12/09] One paper accepted by ICSE 2023!

[2022/03/29] I will join Software Aurora Lab, UCI, working with Prof. Joshua Garcia.

[2022/02/15] I will join ByteDance as an intern.

[2020/01/03] I will participate in a three-week project on machine learning at the University of Melbourne under the supervision of Prof. Rui Zhang
| | |
| --- | --- |
| B.Eng. in Computer Science & Technology | |
*: equivalent contribution, #: corresponding author.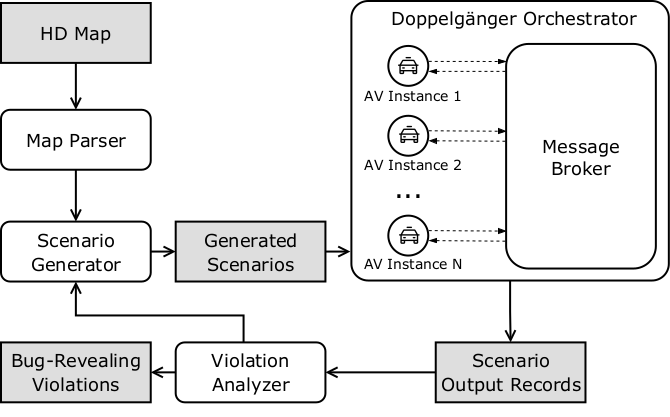 Doppelgänger Test Generation for Revealing Bugs in Autonomous Driving Software
Yuqi Huai, Yuntianyi Chen, Sumaya Almanee, Tuan Ngo, Xiang Liao, Ziwen Wan, Alfred Qi Chen, and Joshua Garcia.
45th International Conference on Software Engineering (ICSE 2023).
[Paper] [Code]
Position: Research Assistant

Supervisor: Prof. Joshua Garcia
Orientation: Autonomous Driving Testing and Analysis


Position: Research Assistant

Supervisor: Prof. Ran Wang
Orientation: Computer Vision and MultiModal

Honors and Awards
2022 Mathematical Contest in Modeling, Finalist
Scholarship for Scientific and Technological Innovation, HUST
Outstanding Student Cadres, HUST
Excellent Graduate, HUST
Communication Data Mining Competition, Third Prize
Others